Great Land Bracelets Subscription Box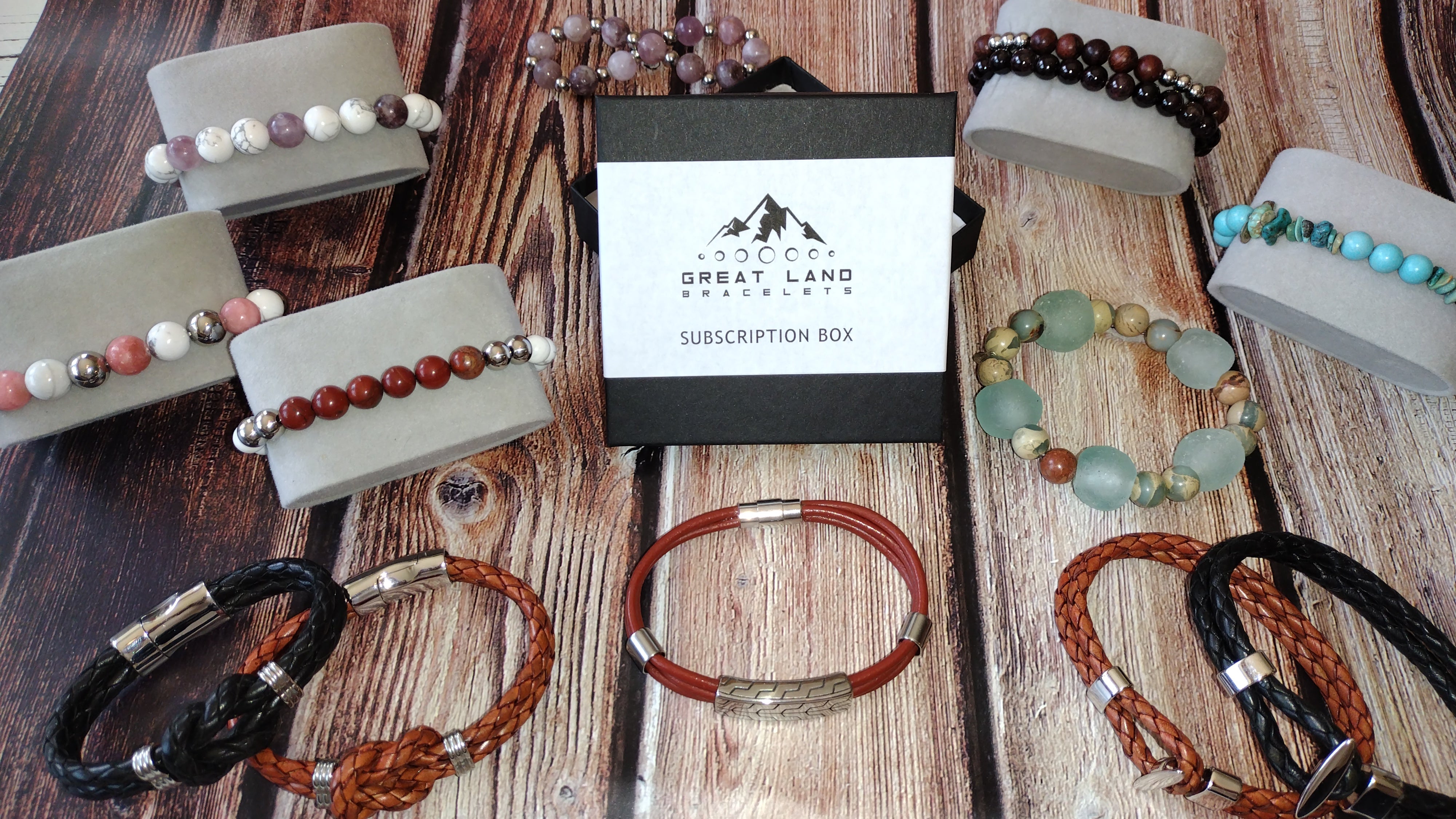 Every 30 days an individualized Subscription Box with a new custom made bracelet will promptly be delivered to you from Alaska. Subscription Box bracelets are the same great bracelets, same quality materials and same skilled workmanship you have come to expect from Great Land Bracelets. Same great bracelets, more convenience and excellent discounts. We pick a great new bracelet each month just for you, crafted to your size, and sent directly to you. What a great way to increase your collection and you choose your discount!
Subscription bracelets may be ones included for general sale on our website or may be special edition bracelets unique to our Subscription plans. The only difference - more convenience and excellent discounts. Each Subscription Box bracelet is guaranteed to be at least a $34.00 retail value - most are higher value!